commercial security
When it comes to your business, your main concern is of the safety and security of your employees, your building and your assets. Protection against theft, intrusion, fire and environmental damage is a fundamental concern of every business owner. DSI commercial installation covers a whole range of commercial security systems designed specifically for your protection needs. From systems for small business to highly complex sophisticated systems, DSI can design a customized system that fits your organization's requirements. Discover the latest in home security for your business with DSI Security Systems . Our ULC Listed Central Monitoring service and professional Central Monitoring Operators can protect your business, 24 hours a day, 365 days a year! With today's technology, DSI can help you protect and secure your business assets and facilities with a tailored variety of comprehensive security solutions:
• Burglary and Theft Protection.
• Fire Protection.
• Remote Video and Live Voice Verification.
• Real-time Remote Video Monitoring.
• Guard Service and Initial Response.
• Access Control and Biometric Systems.
• Hazardous Material Monitoring.
• Environmental and Temperature Detection.
• Agricultural Alarms and Monitoring.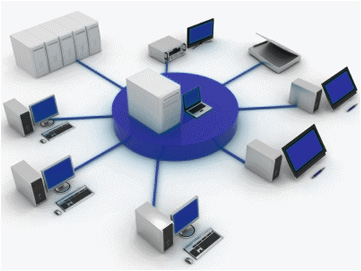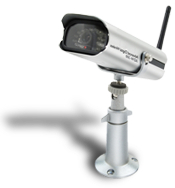 • Medical Emergency.
• Vehicle GPS for: Theft Protection, Location and Remote Disable.
• Crew GPS Locating Systems.
• IP Video Systems
• Wireless and Wide-Area Video Networks.
• Network Infrastructure.
• Cable and Telephone Wiring.
• National Third Party Alarm Monitoring Services.

Minimize the risk. Discover the key to security solutions for you and your most valuable assets. Contact DSI today to find out how we can help to protect you, your employees and your business.
DSI SECURITY SYSTEMS . your trusted
home and commercial security systems
professionals, providing superior security
solutions for over 25 years!


When your Honeywell First Alert Professional Security System detects a fire, intrusion, or any other event, it automatically transmits a message to your central monitoring facility where highly skilled operators respond and make every effort to verify the situation by calling your first line of contact.

This prevents false alarms and any unnecessary trips for emergency services. If it is a real emergency, the operator will summon the appropriate emergency personnel to your business, which is protected 24 hours a day, every day.
Custom Branded ULC® Listed Central Monitoring Services:
The ULC® Listed Central Monitoring Facility owned and operated by DSI Security Systems provides third-party branded services (OEM) for nearly 100 other security companies throughout Canada.
Whether you have a handful or many thousands of accounts DSI Security Systems has a branded solution to satisfy your monitoring needs.
As a DSI Security Systems branded services customer you are also eligible for group level discounts on equipment from top industry suppliers.
If you are a security provider looking for a Central Monitoring Facility contact a DSI Security Systems representative to learn more about the services we have available for you and your security company.
The ULC® Listed Central Monitoring Facility owned and operated by DSI Security Systems provides Rural 911 Call Center Dispatch Services for Fire, EMS and Police throughout Canada. If your community requires superior 911 emergency call center dispatch services with industry-leading advanced optional services contact a DSI Security Systems representative today to learn more about the capabilities and options we have available for you and your community's emergency services needs.
* ULC is a registered trademark of Underwriters Laboratories of Canada.