At DSI Security Systems, we offer the very best products and services to keep your home and family safe from intrusion, burglary, and fire.
Our trained experts take a personalized approach to customer service. We will assess your unique residential environment, recommend a solution that is right for you, and set up a professional installation by one of our certified technicians.
DSI Security Systems has been locally owned and operated for over 25 years. We offer the highest quality products backed by a responsive technical team. We understand the importance of looking after your home and family and will be there when you need us.
DSI personnel are trained and certified professionals in system design, installation, service and monitoring.
There is a difference between security companies - Don't settle for less! Give your family real security with DSI Security Systems and you'll make sure your security system is:
• Designed by a qualified security specialist
• Installed and serviced by trained licensed technicians
• Expandable to the current trends in Home Automation
• Accessible through a secure app on your smart phone
• Monitored by a ULC listed central monitoring station
We care as much about your home and family as you do and we will respond to your alarm within seconds.
DSI Security Systems owns and operates one of the most advanced and professional central monitoring stations in the industry. Your system is monitored by local operators at our secure facility in Winnipeg, Manitoba - not in some other province or country! Not only will you rest assured your system is monitored by local operators who understand Manitoba but that your hard-earned dollars go towards building the Manitoba economy.
We take pride in our ULC Listed Monitoring Facility and even more pride in responding to your system alerts immediately. We use state of the art security technology incorporating convenient and easy to use features such as color touch screens, mobile security apps, mobile arming, disarming, video and alerts on your smart phone, Cellular Communicators and Internet monitoring.
No hardwired telephone line at your premise? Not a problem with DSI Security Systems - we've got you covered! Ask us about our exclusive ISM device!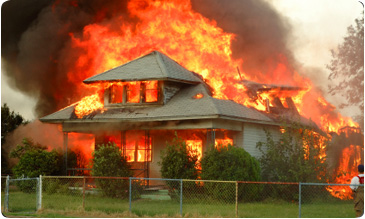 Protect yourself from potential loss of life or property with monitored smoke detectors in a security system from DSI Security Systems.
The DSI Central Monitoring Facility will respond to your system's signals as soon as irregularities are detected - Even when you're not home! Helping you to protect your family, property and assets from the unthinkable.
DSI Security Systems also offers features such as the ability to control your thermostat, lighting and door locks from your smart phone, view live video from your premise using your computer or smart phone and one touch signal notification for immediate police, fire, or medical emergency assistance.
Using the latest technology DSI Security Systems remains at the forefront of security. Our systems and quality of service are second to none. Due to our over 25 year history of quality security systems, professional installations and exceptional monitoring services, DSI Security Systems has been selected by Honeywell as the only and exclusive Honeywell First Alert Professional dealer in the province of Manitoba.