The professionals at DSI Security Systems recognize the importance of keeping your family safe and maintaining a secure environment in the workplace.
We know the security industry inside and out and have been providing security solutions to commercial and residential clients for nearly 30 years.
DSI Security Systems is your trusted, professional security provider.
Discover the latest in home security for your family or business. Our ULC® Listed Central Monitoring service and professional Central Monitoring Operators will protect your home and family, facilities, assets and personnel.
Whether personal and property security, access control, remote video monitoring or military grade security – DSI Security Systems provides a comprehensive range of security solutions.
DSI Security Systems is also Manitoba's exclusive Honeywell First Alert Professional Dealer.
First Alert Professionals own and operate security businesses in the communities they serve. They are hand-picked by Honeywell to represent First Alert Professional and Honeywell security systems. Their devotion to keeping you and your community safe has made it possible to help millions of families and businesses maximize protection to life-threatening events such as fire, burglary, or medical emergencies.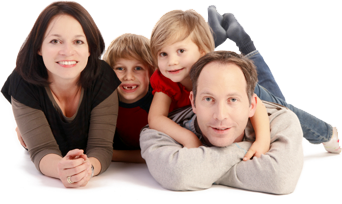 DSI Security Systems offers a complete range of security products and services to satisfy all your personal, national, regional, civic, defense facility and personnel protection requirements:


Residential Security, Fire, & Life-Safety Systems
Environmental, Flood, and automation systems
Commercial Systems
Access Control & Biometric Systems
Real-time Remote Video Monitoring
Up to multi gigapixel IP Video & NVR
Object Oriented Video & Analytics
CCTV & DVR
RFID Security Devices
Customs & Borders
Military, Law Enforcement & Corrections
Cargo & Intermodal Container Security
Chemical, Biological & Radiological Detection
Explosive & Narcotic Detection Systems
Burglary & Theft Protection
Fire Protection
Rural 911 Police, Fire, EMS dispatch services
Hazardous Material Monitoring
Environmental & Temperature Detection
Remote Video & 2-Way Live Voice Verification
Medical Emergency
Vehicle GPS for:
Theft Protection, Location & Remote Disable
Crew GPS Locating Systems
IP Video & CISCO Systems Networks
Long-range video and wireless networks
Facility Automation
Network Infrastructure
Cable and Telephone Wiring
Department of National Defense /
Canadian Forces Security Contractor
Expect the best and discover the key to why DSI's clients receive the very best customer service, design and expertise in the industry. We recognize the special care and attention to detail required when designing a system for your home and business. We help to keep crime at bay and you can minimize the risk of intrusion, burglary, and fire by choosing the professionals at DSI Security Systems.